Our family has always LOVED fireworks. Every year, we would invite family and friends to the farm for the Showalter 4th of July celebration.  Steve would go out and buy the two biggest fireworks assortments he could find, and tell everyone else to bring what they had to fill in around ours. He would divide the fireworks up between several containers, and then everyone would start shooting! Hamburgers….Hot dogs….Mom's potato salad….and FIREWORKS!
In the spring of 1987, someone approached us wanting to rent a small corner of our alfalfa field to set up a "mom & pop" fireworks stand. We agreed, not knowing that this was about to change our involvement in fireworks FOREVER!  What we discovered was that other people loved fireworks ALMOST as much as we did, but they needed a place to buy & shoot them. Reno County had banned fireworks, and our location was conveniently just across the county line into McPherson County, where you can shoot fireworks year 'round on private property. Steve was excited! He had found a new adventure to work on. We built a 20 x 20 lean-to shed with a dirt floor, and started looking for a vendor to purchase fireworks from. We placed our first order – – buying $1,000 worth of fireworks. Using calculators & card tables, poster board signs and cardboard boxes for bins, the stand opened June 27, 1988. "What we didn't think about ahead of time was that when the sun went down, our solar-powered calculators didn't work," laughed Steve. "I immediately jumped in the truck and headed for town to buy a generator and a string of lights!" The first year, we ordered 30 cases of fireworks and sold them all. The next year we increased our order to 60 cases, then 91 cases in 1990. "Now we import thousands!"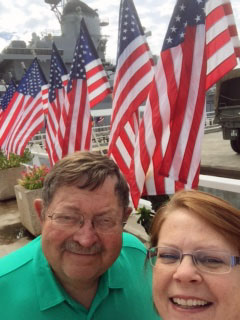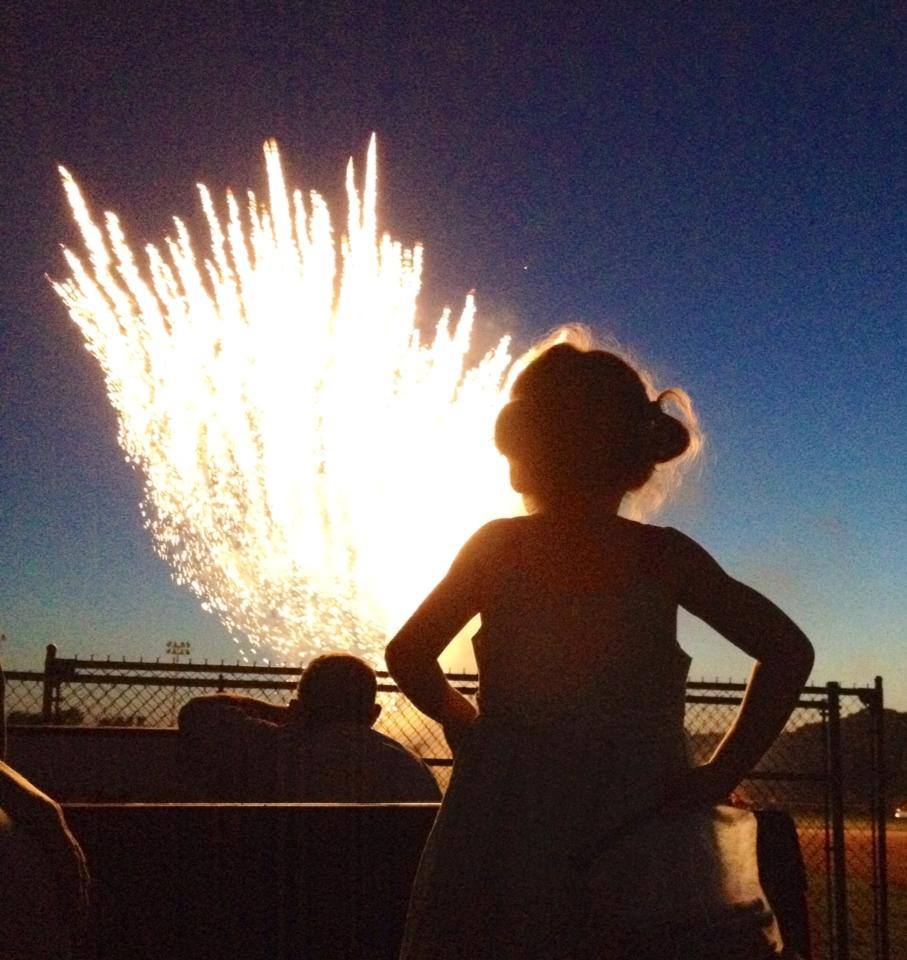 By the end of our first couple of seasons, we realized that we needed a way for more people to be able to shoot their fireworks off in our alfalfa field. Throughout the next 11 months, we collected up 55 gallon barrels. Just before fireworks season #3, we arranged 20 barrels in a semi-circle to make a firing line. This worked great until we had more people than barrels.
As each additional year came, we kept adding and improving things to keep up with the demand. We expanded the building twice; more than tripling its original size by the mid-1990's. We added a concrete floor, entrance & exit gates, cash registers & checkout counters, people to direct traffic, door greeters, stockers, sackers, and of course ~ more barrels.
Around 1995, we met a guy by the name of Jack Clements who owned a Class B fireworks company. We had approached him about shooting a display fireworks show for us the night of July 4th, as a thank you to our loyal customers (and our neighbors who had to listen to 10 days of explosives). He helped us acquire the proper licenses, and we shot our first display show. One show led to another, and eventually Steve & Matt were shooting shows around the area on an annual basis. We started telling Jack that when and if he decided to retire, to come talk to us first. It wasn't long, and we received that phone call.
Since that phone call, business has literally been one explosion after another. For example, we now are part of over 275 different display firework shows shooting across a 7 state area during the 4th of July holiday week, bringing smiles and laughter to thousands of spectators.
Then the 9/11/2001 terrorist attacks happened, and things began to change rapidly in the fireworks industry. Tougher federal, state and local safety regulations, along with many new regulations, followed. Our once famous 'field of explosions' became extinct. Even today, we get the occasional phone call asking if we still allow people to come out and shoot their consumer fireworks, and have the big display show on the location they remember as a child.
The original Showalter Fireworks home stand continues to operate yearly from June 27th through July 4th. A few changes have been made, but it still operates on Steve's original philosophy: "I want every child to walk in here with that $10 bill of his, and walk out with a BIG sack of fireworks and a HUGE smile."
Eliminate those multiple fundraising activities. Showalter Fireworks makes it possible for many organizations, individuals, families, and groups to operate a consumer fireworks stand in their own community. For more information, click on the Fundraising tab.
Also, over the last several years we have expanded our operation to include a wholesale division. We are able to help you locate everything that is necessary to run a successful operation. Our inventory, which is imported directly from China, allows us to provide a huge selection of quality products from some of the best known fireworks manufactures at a reasonable price. For more information, click on the Wholesale tab.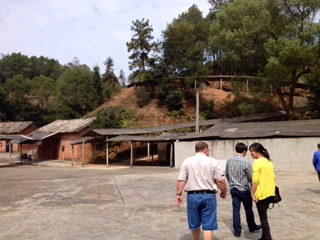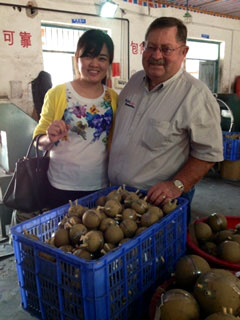 A couple of years later, we purchased another display fireworks business (Advanced Imports), which enabled Rainbow Fireworks to grow again, with the ability to wholesale Class B fireworks across the USA. Early in 2014, we purchased the former DDT Fireworks. This was our 7th display fireworks business buyout. Along with this purchase, we hired Dale Ragains as our Display Fireworks General Manager, plus a few more office/warehouse staff.
Even though Rainbow Fireworks, Inc. is owned by Steve and Peggy Showalter, it is very much a family run business. Each of the five children and spouses, and several grandchildren, are involved in the fireworks business in one way or another. They have fireworks running through their blood! Ask any of them what their favorite holiday is, and they will respond 4th of July, without hesitation.
YES, business is booming, and we are proud to be a part of over 300 different professional display firework shows, shooting across a 7 state area during the 4th of July holiday week, bringing smiles and laughter to thousands of spectators.
We want to share that same inspiration with you. We would like to turn your 4th of July or any celebration into a family or company favorite. Call us so we can discuss with you how your upcoming event can be made more memorable with the use of fireworks. FIREWORKS AREN'T JUST FOR THE 4TH OF JULY ANY MORE!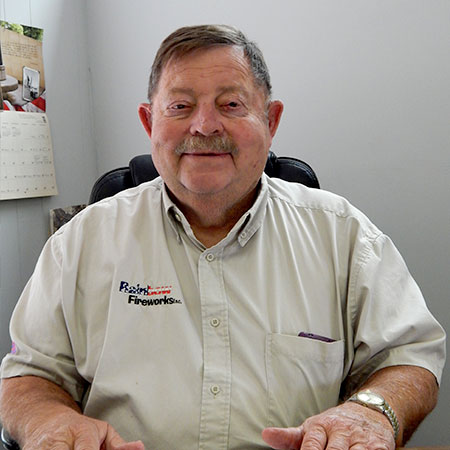 Steve
Showalter Fireworks, Owner/President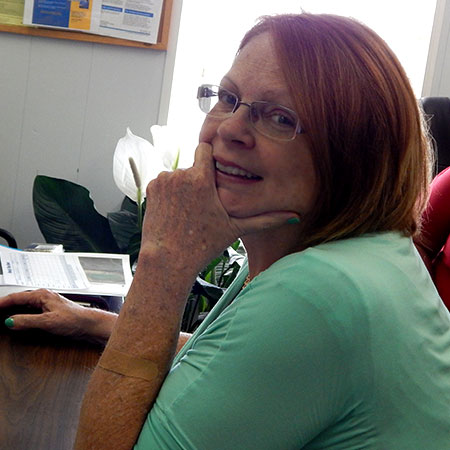 Peggy
Showalter Fireworks, Owner/Vice President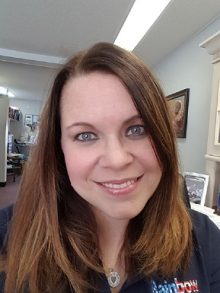 Amber
Senior Administrative Assistant
Amber is our middle daughter. Her involvement began at a very early age. After pursuing other avenues, Amber returned to the fireworks business in January 2007 as our Administrative Assistant. Shortly, her position narrowed to the display fireworks side. As our business grew, she was promoted to Senior Administrative Assistant. in October 2016, she moved from the display fireworks side to the consumer fireworks side. Her infinite knowledge of the fireworks operations has made an impact on our business.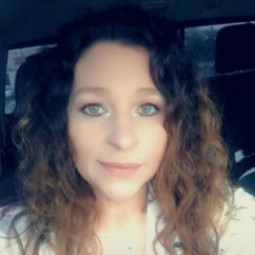 Michelle
Consumer Fireworks Warehouse Manager
Michelle is our oldest daughter. Her involvement with fireworks started in 1988 at the home fireworks stand.  Throughout the years, she has worked in most all areas of both fireworks businesses. Her current duties include organizing the consumer fireworks inventory, filling orders, and overseeing all warehouse personnel. Her infinite knowledge of the consumer operation has been beneficial in helping our business to grow.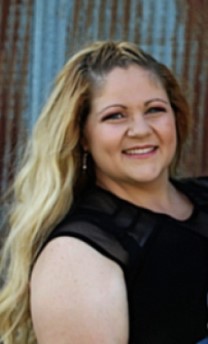 Stephanie
Display Fireworks President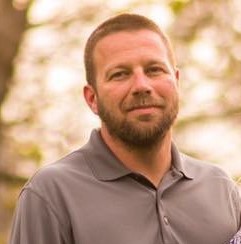 Jason
Display Fireworks Vice President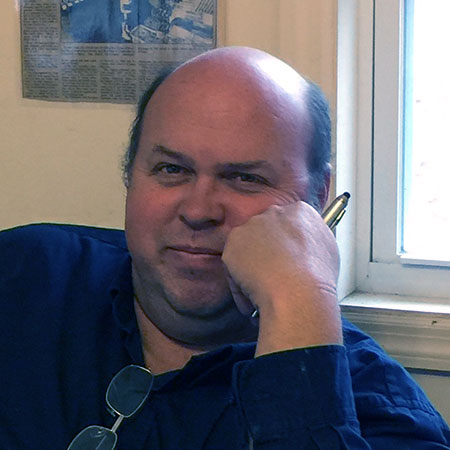 Dale
Display Fireworks General Manager
Have questions? Send us note.
Phone:
(620) 663-7714
(888) 886-1008
FAX:
 (800) 884-1218
Headquarters Location:
76 Plum Ave.,
Inman, KS 67546